Member Directory
John Lenahan

, CFP®, CIMA®, ChFC®, TEP

CFP®

ChFC®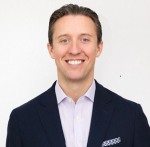 Vice President
Bernstein Private Wealth Management
701 Brickell Avenue
Suite 2240
Additional Information:
John E. Lenahan is a Vice President and Financial Advisor at Bernstein Private Wealth Management where he advises a select clientele of high-net-worth families on solutions for their unique, complex problems. Primarily, his advisory practice focuses on global families, entrepreneurs and business owners, and ultra-high-net-worth investors and family offices. His clients benefit from a collaboration-driven relationship, wherein he leverages Bernstein's proprietary investment research and management capabilities to optimize their financial outcomes. Prior to joining the firm in 2016, John worked in the wealth management industry as vice president and private client advisor for J.P. Morgan, where he was recognized as one of the firm's top advisors. Previously, he was a financial planning advisor for AIG. John is a CERTIFIED FINANCIAL PLANNER™ professional, as well as a Chartered Financial Consultant®; and in 2014, he obtained the Certified Investment Management Analyst® certification. He earned a BA and an MBA with honors from Stetson University where he focused his studies in communication and business administration. John also completed advanced investment management consulting course work through the Wharton School at the University of Pennsylvania. John currently serves on the Executive Committee as President of the Financial Planning Association (FPA) of Miami. He is a board member of the Estate Planning Council of Greater Miami, a member of the Professional Advisors Committee of the United Way, and is a member of the London-based Society for Trust & Estates Practitioners (STEP). He has traveled extensively throughout the world, and enjoys scuba diving, cycling and training for triathlons. John is a native of Miami, where he resides with his wife, Stefanie, and daughter.
Return to Member Search Results
The unauthorized use of member contact information obtained from this website and related material is expressly prohibited.