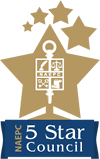 The Estate Planning Council of Greater Miami is an organization of professional Estate Planners in Greater Miami.
Our focus is on establishing and monitoring the highest professional and educational standards for our community and fostering public awareness of the quality services rendered by professionals who meet these standards.
Our mission is to increase public awareness of the importance of estate planning by a team of professional advisors.
Our organization includes members from the six estate planning disciplines:
Accounting
Financial Planning
Insurance
Law
Planned Giving
Trust Services
This team approach involves cross-professional disciplines, which better serve the public's need in estate planning.
Using forums and the latest technologies, EPC Miami assists its individual members to maintain and strengthen:
Their cutting-edge awareness of the continually changing and expanding opportunities
A unified point-of-approach
Communication and development of a common language between the six disciplines
Cooperation and understanding of the proper relationship which each of the six disciplines bears to the other, their clients and the general public
To apply for membership please download our application on the "application form" page or contact us at admin@epcmiami.org.
Follow The Estate Planning Council of Greater Miami on LinkedIn, Facebook and Twitter!
Opinions expressed are those of the authors and do not necessarily represent those of the Estate Planning Council of Greater Miami. All materials, articles, reports, art and photos appearing on this Web site are the property of the Estate Planning Council of Greater Miami and cannot be reprinted, copied or used in any form without the express written permission of the Estate Planning Council of Greater Miami.
---
Estate Planning Council of Greater Miami is affiliated with the National Association of Estate Planners & Councils and joining can fulfill the requirement of belonging to an affiliated local estate planning council to become an Accredited Estate Planner® (AEP®) designee. Please contact the national office at 866-226-2224 to learn more about the Accredited Estate Planner® designation.