November 20, 2020 (Friday) - General Meeting-Workshop + Presentation (Webinar)
Date:
Friday, November 20, 2020
Speaker:
Jan Jacobowitz and UM Students (ethics workshop) and Presentation Speakers: Madelayne Cordero, Esq., TEP, Rahul Ranadive, J.D., LL.M., and Maria Toledo, CPA, MST
Join Us for a Special Joint Webinar
with STEP Miami
Friday, November 20, 2020
Webinar Presentations
Workshop: 11:30 a.m. to 1:20 p.m.
Life Turns on a Dime:
The Impact of a Pandemic on the Practice of Law
Presented by: Professor Jan L. Jacobowitz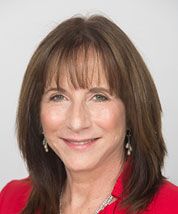 Lecturer in Law, Associate Director of the Center for Ethics & Public Service, and Director of the Professional Responsibility & Ethics Program (PREP), University of Miami's School of Law
As 2020 has shown, life can change in an instant. Individuals in droves are amending their estate plans. And, the stress of the pandemic has presented mental health and financial challenges for both professionals and their clients. This presentation will explore the "new normal" for executing trust documents, traditional attorney trust account issues, and the challenge of maintaining mental well-being and professional focus in the midst of a pandemic.
Presentation - 1:30 p.m. to 2:45 p.m.
Foreign Investment in Real Property Tax Act (FIRPTA)
An Introduction to Taxation, Planning and Reporting
Speakers: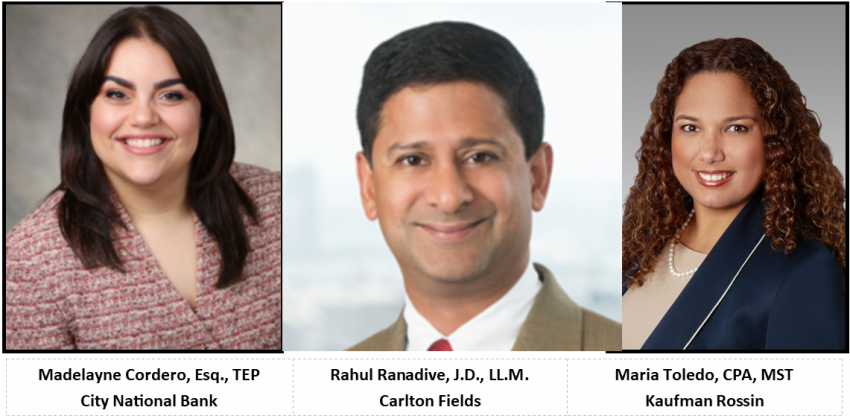 Foreign persons fall within the purview of FIRPTA (Foreign Investment in Real Property Tax Act) when they sell, exchange or transfer a US real property interest and certain tax withholding requirements also apply. The purpose of FIRTPA is to guarantee the payment of capital gains by foreign persons on such sales, exchanges or transfers. This presentation is an introduction to the operational rules of FIRPTA and FIRPTA withholding, planning and structures for foreign investment in US real estate, and US federal reporting requirements on sales, exchanges and other transfers.
The webinars have applied for
for 3 hours of continuing education credit for the following disciplines:
CLE (Legal), CFP® (Certified Financial Planners) and CPE(Accountancy)
Cost: Free to EPC of Miami and STEP Miami Members

Webinar Dial-In details will be distributed via email in advance of the session.
This Meeting is Generously Sponsored By

For more information and to receive news and updates from the Council follow us:
facebook.com/estateplanningmiami
twitter.com/epcmiami
https://www.linkedin.com/company/estate-planning-council-of-greater-miami/