April 16, 2020 Workshop + Presentation
Date:
Thursday, April 16, 2020
Speaker:
Sharon Dixon, Esq. (Workshop) + Mark Parthemer, Esq. (Presentation)
Click on: https://attendee.gotowebinar.com/register/2932087855264522507 to register for this webinar and receive dial in instructions.
Join Us!
DATE: Thursday, April 16, 2020
Free for Members, Guests and Non-Members!
Webinar Presentations
Workshop – 11:30 a.m. – 12:20 p.m.
"Drafting to Protect the Settlor from Himself "


Presented by:
Sharon Quinn Dixon, Esq.

Stearns Weaver Miller Alhadeff & Sitterson, P.A.
In this presentation, Sharon will review options for drafting trusts and other planning documents to avoid the scenario of the settlor being influenced to change a carefully crafted estate plan. How can you balance the need for the settlor's control and independence, which are appropriate now, with the desire to guard against the settlor making changes that are permitted on the face of the document but out of character and contrary to the plan, and at the same time avoid an irrevocable gift? This session will review concepts and drafting ideas to accomplish these goals.
Presentation - 12:30 – 1:20 p.m.
"Six Strategic Estate Planning Opportunities for Right Now"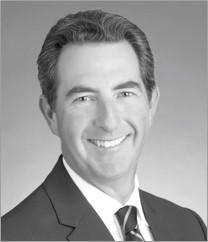 Presented by: 

 
Mark R. Parthemer
Bessemer Trust
Remember in the good old days when you went to the office, held face-to-face meetings with clients, and networked over lunch or at professional events? We are in the midst of an unprecedented situation, and the economy reflects some of the challenges facing us. Market volatility has returned and many first quarter returns were down by 20% or more. But, tax exemptions are high and interest rates are at near historic lows. During this session, we will explore six timely techniques that could provide significant gift, estate or GST transfer tax savings.
Dinner Meeting Generously Sponsored By:

The workshop and dinner sessions have applied for 1 hour of continuing education credit
for each session in the following disciplines:
CLE (Legal), CFP® (Certified Financial Planners) and CPE(Accountancy)
Please RSVP at https://www.epcmiami.org/events/event/17925
Login Information will be emailed 2 days prior to the meeting
There is no fee to attend this meeting.
For more information and to receive news and updates from the Council follow us:
facebook.com/estateplanningmiami
twitter.com/epcmiami
https://www.linkedin.com/company/estate-planning-council-of-greater-miami/
We look forward to seeing you at the meeting!