January 10, 2019 Workshop + Dinner Meeting
Date:
Thursday, January 10, 2019
Location:
Hyatt Regency Miami
Speaker:
Carey Vasallo, CPA, CVA, CFE, CFC, CAMS (workshop) + Jorge Rey, CISA, CISM & Aldo M. Leiva, Baker Donelson (dinner)
Join Us!
DATE: Thursday, January 10, 2019
LOCATION: Hyatt Regency Miami
400 S. E. Second Avenue
Miami, Florida 33131
Workshop – 5:30 – 6:20 p.m.
"Divorce and Estate Planning"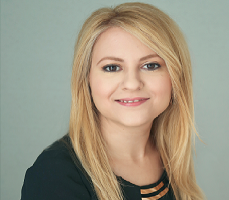 Presented by: Caridad "Carey" Vasallo, CPA, CVA, CFE, CFC, CAMS
Caridad "Carey" Vasallo is a partner at VMBG Accounting, and practice leader for the Firm's Consulting Services division. With almost a decade of experience providing litigation support services, including agreed-upon procedure and consulting litigation support services, Ms. Vasallo specializes in assiting high net-worth individuals in marital dispute cases. Ms.Vasallo serves on the Florida Bar Grievance Committee for the 11th Judicial Circuit Court. She was a nominee for the 2015 AICPA/FICPA Women to Watch Award, an FICPA 2015 26 Under 36 honoree and a 2017 FICPA Horizon Awards honoree.
Cocktails and Dinner- 6:30 – 8:15 p.m.
"What the Hack!
CyberSecurity in 2019"
Cybersecurity and hacking incidents dominated the headlines in 2018, whether it was the hacking of Marriot, Facebook or the City of Atlanta ransomware attack, or the identity theft of taxpayers and filing of fraudulent tax returns. In this rapidly evolving threat environment, tax professionals and their clients must remain alert and informed as to how to assess and address their potential cyberliabilities, while ensuring that they comply with state and federal laws that require such assessments. Jorge Rey, CISA and Director at Kaufman Rossin will educate you about the latest cyber threats that every tax professional should be aware of, and Aldo Leiva, Data Security and Privacy lawyer, will outline the legal and regulatory issues and risks that may impact tax professionals.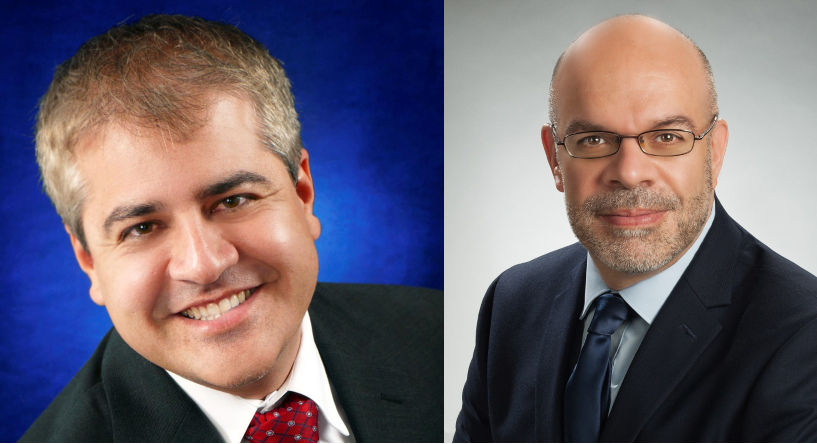 Presented by:
Jorge Rey, CISA, CISM
As the Chief Information Security Officer for Kaufman Rossin, Jorge Rey is responsible for the firm's compliance with federal and state cybersecurity and information privacy laws and regulations. As the Cybersecurity and Compliance Director, he brings his experience in cybersecurity and information pribacy to the firm's clients.
Jorge helps organizations ranging from startups to large public and privately held companies address information security, compliance and IT needs. He brings notable experience in information management and governance, IT security, risk management, technology and consulting to his clients.
Aldo M. Leiva, Baker Donelson
Clients turn to Mr. Leiva for strategic legal counsel when facing data breaches, date privacy issues, and complex cybersecurity and privacy laws and regulations, including HIPAA, HITECH, data breach notification laws, cyberliability, GLB, COPPA, CAN-SPAM, FCRA/FACTA, and EU/Latin America data protection laws. He has served as privacy compliance counel, cybersecurity risk mitigation counsel, and general counsel for numerous companies. He advises clients on business practices that complay with laws governing their digital operations, including social media, digital media, mobile app and website marketing, and cloud computing.
The workshop session and the dinner presentation have applied for 1 hour of continuing education credit
for the following disciplines:
CLE (Legal), CFP (Certified Financial Planners) and CPE(Accountancy)
Please send your RSVP so that we may guarantee dinner accommodations for you and your guests. Be sure to include your food preference: chicken, swordfish or vegetarian.
Please RSVP at http://www.epcmiami.org/events/event/16300
The guest fee for this meeting is $65. University of Miami (UM) Law and LL.M. School students - $25 (limit 10 students). You may prepay by credit card or you may pay by credit card or check at the door (make your check payable to the Estate Planning Council). As a guest, if you decide to become a member of our organization within 45 days of this meeting, the $65 will be credited toward the fee for any membership.
Membership dues include the cost of all dinners.
For more information and to receive news and updates from the Council follow us:
facebook.com/estateplanningmiami
twitter.com/epcmiami
https://www.linkedin.com/company/estate-planning-council-of-greater-miami/
We look forward to seeing you at the meeting!