Offbeat Approach to Community Property Rights (Dinner) Collaborative Divorce and Estate Planning (Workshop)
Date:
Thursday, January 8, 2015
Location:
Hyatt Regency Miami (Merrick Room) located at 400 SE Second Avenue, Miami, FL 33131
Speaker:
Richard Warner (Dinner) and Elaine King (Workshop)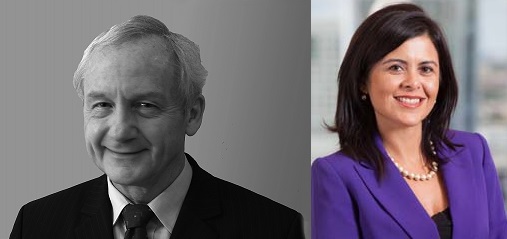 Dinner sponsored by Best Care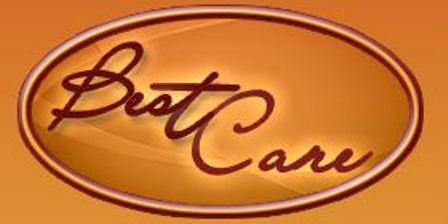 Dinner Speaker
Richard E. Warner is the sole shareholder of Richard E. Warner PA in Marathon. He graduated magna cum laude from the University of Miami Law School in 1979 where he served on its law review editorial board, after earning undergraduate degrees at University of South Florida and Northwestern College respectively. He practiced and became a partner with the Cunningham, Albritton, Lenzi & Warner PA Law Firm in Marathon until 1992, when he opened his solo practice there. Since 1983, he has served on the Executive Council and as Circuit Representative of the Real Property, Probate and Trust Law Section. He has been a member of the Probate Law Committee of that section since 1984, and served as its chair from 2000-2002 . He was active as Vice-Chair of the PLC during the Florida Probate Code revision project 1997-2000. In 1992 he co-founded the Monroe County Estate Planning Council, for which he has served as president and journal editor of its "WONK" periodical and has been a frequent guest on WAVK-FM's "Good Morning Marathon" and other radio shows in the Keys concerning probate and trust law issues. Warner has contributed many articles to legal journals, CLE publications and law reviews, is a fellow of the American College of Trust and Estate Counsel, and is a frequent speaker on legal matters in the Keys, around the state and country. Warner has been and is currently designated in Superlawyers and rated AV by Martindale-Hubbell. He has served as dean of the Monroe County People's Law School, a pro bono public education program he established and was the awarded the Florida Supreme Court's Pro Bono award for Monroe County in 2001. Since 2008 he has served on the CCH Tax Advisory Committee for Commerce Clearing House Publications and in 2010 was appointed as Court Magistrate for the 16th Judicial Circuit in and for Monroe County. He has also served as lay pastor and officer at three Lutheran churches in South Florida and the Keys. Warner also has produced/directed many movie documentaries for non-profit entities in the Florida Keys and elsewhere raising funds for those charities including his nationally distributed disaster documentary Wilma the Witch concerning Monroe County's calamity in that 2005 hurricane. Warner assisted in the founding of the world famous Turtle Hospital in Marathon and is a long standing member of its board of directors. In 2010 on D-Day his World War II documentary entitled Howard the Hero concerning the 82nd Airborne Division at D-Day in its French version premiered in Ste Mere Eglise, Normandy, and continues to be shown in its English version at film festivals in the US and France. In 2011 Warner produced, directed and performed in the first annual "Lawyerpalooza," a successful fund raising rock concert performed completely by the attorneys of the Florida Keys to assist in the charitable activities of the Salvation Army in Monroe County.
Workshop Speaker
Elaine King works with clients to establish channels of communication, identify the specific needs of each client family and create custom solutions that will support and strengthen their wealth enterprises. Author of the two award-winning books "Family and Money Matters Next Generation" and "La Familia y El Dinero Hecho Facil", Elaine has traveled the world through her work with clients to provide them with information needed to successfully navigate the myriad of challenges associated with a life with wealth. Before joining WE Family Offices, Elaine served as vice president of Bessemer Trust's $75 billion family office group. Prior to that, she served as managing director of LFG, director of Gibraltar Private Bank & Trust's Wealth and Well-Being Planning Institute, investment manager of the Royal Bank of Scotland's Coutts Latin America Division, and investment manager of Citigroup's $13 billion advisory service group. Elaine currently resides in Miami, FL, and is a successful Certified Financial Planner™, Florida Supreme Court family mediator, and Certified Divorce Financial Analyst who provides families with planning strategies by helping them understand, organize and manage their wealth around an actionable strategy. Her unique vision allows her to provide clients with multi-faceted advice about succession planning, next generation education, family governance structures and decision-making, intergenerational communication, and financial competency programs family members. She is a public speaker, a public educator, and serves as Ambassador for the CFP Board, the Financial Planning Association Board, Estate Planning Council and has served on the Collaborative Family Law Institute Board. She mentors children and supports CIMA, a shelter for homeless children, in her native Peru. Elaine is frequently invited to comment on international television and radio shows and is frequently quoted by international news organizations for her work in the field of finance and family. Elaine has an International Business Degree from St. Mary's University, an International MBA from Thunderbird, and has participated in graduate studies in Family Therapy from Georgetown University.
Related Document(s):